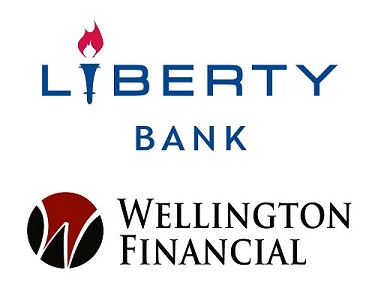 Liberty Bank renews $50MM Receivables Loan and closes new $25MM Inventory Loan for Silverleaf Resorts
Wellington Financial says Liberty Bank renewed a $50 million timeshare receivables loan and closed a $25 million inventory loan.
Charlottesville, VA & Middletown, CT; April 2014 – Wellington Financial, the exclusive Resort Finance lending correspondent for Liberty Bank, announced the bank has recently closed a financing agreement with a major timeshare resort development company, Silverleaf Resorts, Inc. The bank agreed to provide a new $25 million revolving inventory loan facility and to renew their $50 million revolving hypothecation loan facility.
"Liberty Bank and Wellington Financial's staff has been very easy to work with," says Mike Smith, Senior Vice President of Capital Markets at Silverleaf Resorts. "Going through the procedure simultaneously for two transactions provided a few complexities, but thanks to their professionalism these were easily ironed out."
"We have found the relationship with Silverleaf Resorts to be very satisfactory over the years," says Liberty Bank Vice President David Brede. "Liberty's relationship with Silverleaf dates back to 2007. Silverleaf's management team has been very consistent in providing a sound product that can appeal to a diversified customer base. We are pleased to continue the lending relationship and expand it to accommodate their growth."
Wellington Financial President Ron Goldberg notes that Silverleaf Resorts has been in the business since 1989. "The resorts' offerings provide their timeshare owners with value, variety, convenience and flexibility – a winning quartet," he says.
ABOUT SILVERLEAF RESORTS
Silverleaf Resorts (SilverleafResorts.com) provides great vacation experiences at thirteen high-quality resorts  located in 6 states.  They also offer a wide selection of amenities, programs and activities to enhance their customers' vacations. The company has an extensive ownership base of approximately 119,000 families throughout the U.S.  Incorporated in 1989, Silverleaf is headquartered in Dallas, Texas and has more than 3,000 employees
ABOUT LIBERTY BANK
Established in 1825, Liberty Bank, based in Middletown, Connecticut, is the state's oldest mutual bank, with more than $3.5 billion in assets. Liberty Bank has been actively lending to the timeshare industry throughout the U.S. for over 30 consecutive years. The bank's commitment to superior service has resulted in lending relationships with some of the industry's largest and most successful developers. Member FDIC. Equal Housing Lender.
ABOUT WELLINGTON FINANCIAL
Wellington Financial is the exclusive Resort Finance lending correspondent for Liberty Bank and specializes in lending to developers of timeshare resorts, fractional resorts and retail land. Founded in 1981, the finance and service company offers a full range of products, including receivables hypothecation, purchase and conduit facilities; pre-sale and working capital lines of credit; acquisition, construction and renovation financing, as well as mezzanine and equity debt financing. President Ron Goldberg serves on the Board of Directors for the American Resort Development Association (ARDA).
Media Contact for Wellington Financial:
Sharon Drechsler-Scott, RRP
SharonINK PR & Marketing; 310-923-1269; Sharon@SharonINK.com