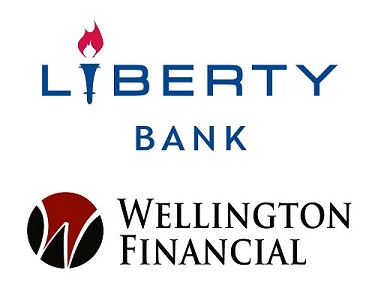 Liberty Bank & Wellington Financial representatives to speak at ARDA World 2018 Convention & Expo
Charlottesville, VA & Middletown, CT; April 2018 – Wellington Financial, the exclusive Resort Finance lending correspondent for the Connecticut-based Liberty Bank, announced several members of their respective teams have been selected to address panels during the May 6-10, ARDA World 2018 Annual Convention & Expo taking place in Las Vegas.
Liberty Bank SVP and Manager of Resort Finance Don Peruta will participate in a session designed to instruct resort professionals about the basics when it comes to handling timeshare resort development and management on Monday, May 7th. Entitled "Fundamentals of Timeshare," the panel will begin with Mr. Peruta's presentation on resort finance from 9:30–10:00 a.m. to be followed with discussions on legal and operations before concluding at 11:00 a.m.  Liberty Bank and Wellington Financial are also the sponsors of the Fundamentals of Timeshare educational sessions.
From 9:00 until 10:15 a.m. the following day, Ron Goldberg, president of Wellington Financial, joins the panel, "Fee-Based Services: Pay Someone Else to Do the Dirty Work?" The session describes the Fee-Based Services (FBS) model including discussing pros and cons.
Wellington Financial Executive VP Shawn Brydge lends his expertise to the session, "Compare and Contrast: Financing the FBS Model vs. Traditional Timeshare," taking place on Wednesday, May 9th, at 1:30 p.m. Brydge will moderate the panel, which will explore the differences between financing traditional timeshare resorts and developers utilizing fee-based-services.
An educational session with the attention-grabbing title, "Free Money! Maximize Your Cashflow," begins at 3:00 p.m. on Wednesday, May 9th. Liberty Bank VP and Senior Resort Finance Officer Jason "Jay" Gordon joins a panel of experts to discuss how to maximize the efficiency of receivables and HOA portfolios, and develop strategies to improve cash flow.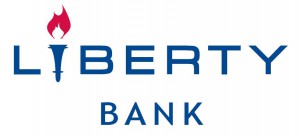 About Liberty Bank
Liberty Bank (Liberty-Bank.com) has been actively lending to the timeshare industry throughout the U.S. for over 35 consecutive years. The bank's commitment to superior service has resulted in lending relationships with some of the industry's largest and most successful developers. Established in 1825, Liberty Bank is Connecticut's oldest bank, with more than $4.8      billion in assets and 55 banking offices throughout the central, eastern, western and shoreline areas of the state. As a full-service financial institution, Liberty offers consumer and commercial banking, home mortgages, insurance, and investment services. Named as a "Top Workplace" by the Hartford Courant for six consecutive years, Liberty maintains a longstanding commitment to superior personal service and unparalleled community involvement.

About Wellington Financial
Wellington Financial (Wellington-Financial.com) is the exclusive Resort Finance lending correspondent for Liberty Bank and specializes in lending to developers of timeshare resorts, fractional resorts and retail land. Founded in 1981, the finance and service company offers a full range of products, including receivables hypothecation, purchase and conduit facilities; pre-sale and working capital lines of credit; acquisition, construction and renovation financing, as well as mezzanine and equity debt financing. President Ron Goldberg serves on the Board of Directors for the American Resort Development Association (ARDA).