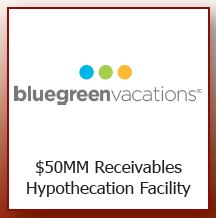 Liberty Bank Renews $50MM Receivables Loan with Bluegreen Vacations
Charlottesville, VA & Middletown, CT – May 2018: Wellington Financial, the exclusive resort finance lending correspondent for Liberty Bank, announced the Bank renewed a financing agreement with Bluegreen Vacations Corporation  (NYSE: BXG) last month. Bluegreen is a major vacation ownership sales, marketing and resort management company. The extended revolving credit period will now run through March 2020, maturing in March 2023. Bluegreen plans to continue to use the $50MM facility to finance vacation ownership interest notes receivable.
"We've been lending to Bluegreen since 2008 and it has been an excellent relationship," says Liberty Bank VP and Senior Resort Finance Officer Jay Gordon. "Liberty Bank is excited to continue our relationship with Bluegreen.   We are pleased to play a role in their ongoing success and remain committed to supporting the vacation ownership industry."
"This extension to our agreement with Liberty Bank continues and improves a key element of our liquidity profile to fuel growth in our vacation ownership sales," commented Tony Puleo, Bluegreen Vacation's Executive Vice President and Chief Financial Officer. "We value our longstanding relationship with Liberty Bank. This amended agreement represents an endorsement of our business model."
Wellington Financial Executive VP Shawn Brydge notes, "It's been a pleasure working with Bluegreen as the company has continued to grow and evolve. The entire organization is extremely well-run with a superior management team, dedicated employees, and loyal consumers."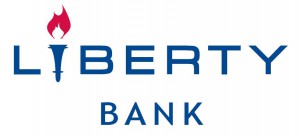 About Liberty Bank
Liberty Bank (Liberty-Bank.com) has been actively lending to the timeshare industry throughout the U.S. for over 35 consecutive years. The bank's commitment to superior service has resulted in lending relationships with some of the industry's largest and most successful developers. Established in 1825, Liberty Bank is Connecticut's oldest bank, with more than $4.8 billion in assets and 55 banking offices throughout the central, eastern, western, and shoreline areas of the state. As a full-service financial institution, Liberty offers consumer and commercial banking, home mortgages, insurance, and investment services. Named as a "Top Workplace" by the Hartford Courant for six consecutive years, Liberty maintains a longstanding commitment to superior personal service and unparalleled community involvement.
| 


About Wellington Financial
Wellington Financial (Wellington-Financial.com) is the exclusive Resort Finance lending correspondent for Liberty Bank and specializes in lending to developers of timeshare resorts, fractional resorts and retail land. Founded in 1981, the finance and service company offers a full range of products, including receivables hypothecation, purchase and conduit facilities; pre-sale and working capital lines of credit; acquisition, construction and renovation financing, as well as mezzanine and equity debt financing. President Ron Goldberg serves on the Board of Directors for the American Resort Development Association (ARDA).

About Bluegreen Corporation
Bluegreen Vacations Corporation (NYSE: BXG) is a leading vacation ownership company that markets and sells vacation ownership interests (VOIs) and manages resorts in top leisure and urban destinations. The Bluegreen Vacation Club is a flexible, points-based, deeded vacation ownership plan with approximately 213,000 owners, 67 Club and Club Associate Resorts and access to more than 11,000 other hotels and resorts through partnerships and exchange networks as of December 31, 2017. Bluegreen Vacations also offers a portfolio of comprehensive, fee-based resort management, financial, and sales and marketing services, to or on behalf of third parties. Bluegreen is 90% owned by BBX Capital Corporation (NYSE: BBX) (OTCQX: BBXTB), a diversified holding company. For further information, visit www.BluegreenVacations.com.
About BBX Capital Corporation
BBX Capital Corporation (NYSE: BBX) (OTCQX: BBXTB), is a Florida-based diversified holding company whose activities include its 90% ownership interest in Bluegreen Vacations Corporation (NYSE: BXG) as well as its real estate and middle market divisions. For additional information, please visit www.BBXCapital.com.